Site Admin

Posts: 503
Joined: Fri Feb 02, 2018 12:54 pm
Location: Amsterdam
Has thanked: 180 times
Been thanked: 65 times
Gender:
Contact:
[Digital Society Recordings] UDM - Music For Life [DIGISOC265E]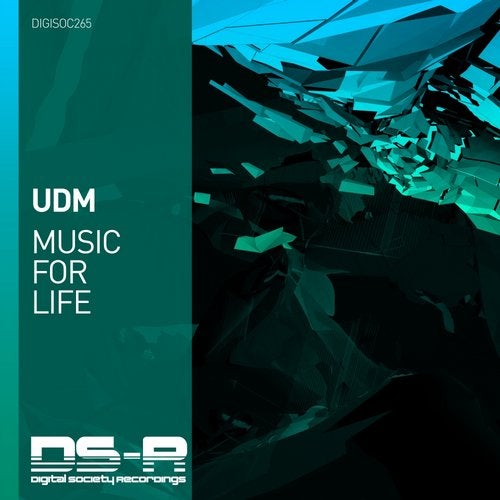 UDM arrives back on Digital Society Recordings in the Ukrainian's latest production to come to the label with 'Music For Life'.
Another of DS-R's host of now seasoned, well-versed producers, UDM's label catalogue has delivered a diverse range of blissful uplifting yet tough Trancers - adding another momentous anthem to his repertoire, 'Music For Life' brings a energetic entry to the Ukrainian's collection.
Out Now!
Life is too short, don't stress every day, leave your worries behind, go out and play, life is too short, grasp it in your hand a natural miracle, have fun while you can, life is too short, as precious as gold, its full of surprises, so i am told, life is too short, take it from me have as much fun as you wish, just wait and see, life is too short, people seem to forget, that life is a gift and its free, yes that's it, life is too, you are your own eyes open yourself, and enjoy your own life!
---
Global Moderators

Posts: 108
Joined: Thu Mar 15, 2018 8:17 am
Location: Earth
Has thanked: 6 times
Been thanked: 58 times
Gender:
Like this a lot from UDM ,wish he would make more like this.
---
---