Global Moderators

Posts: 139
Joined: Thu Mar 15, 2018 8:17 am
Location: Earth
Has thanked: 10 times
Been thanked: 69 times
Gender: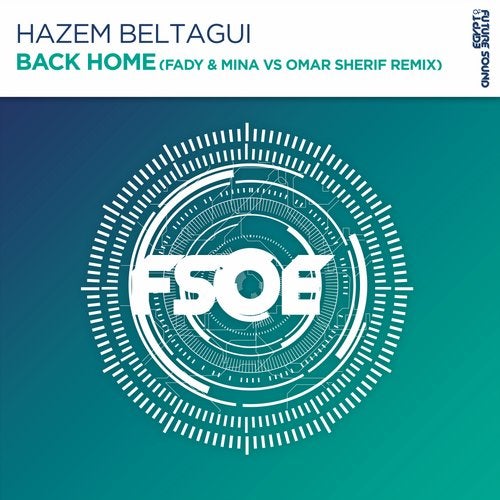 Label:
FSOE
Cat No:
FSOE330
Release Date:
15/10/2018
Egyptian's finest collaborate to bring you a wonderful uplifting anthem on FSOE. With Adara on vocals, Back Home is a beautiful stand out release on Hazem's Vivid artist album, with Fady & Mina joining forces with Omar Sherif to deliver one of the best remixes you'll hear all year.
TUNE!
---
Site Admin

Posts: 579
Joined: Fri Feb 02, 2018 12:54 pm
Location: Amsterdam
Has thanked: 230 times
Been thanked: 79 times
Gender:
Contact:
OMFG thanks @Excalibur I was searching for this track!! Heard it @ Aly & Fila's liveset @ last Transmission festival (SHANGHAI 2018)!
WHAT A TUNE! Those vocals! Shivers & goosebumps all over..... Can't w8 for the final release and to play it in my set!
Life is too short, don't stress every day, leave your worries behind, go out and play, life is too short, grasp it in your hand a natural miracle, have fun while you can, life is too short, as precious as gold, its full of surprises, so i am told, life is too short, take it from me have as much fun as you wish, just wait and see, life is too short, people seem to forget, that life is a gift and its free, yes that's it, life is too, you are your own eyes open yourself, and enjoy your own life!
---
Global Moderators

Posts: 283
Joined: Sat Feb 03, 2018 7:42 pm
Location: Venus/Mars
Has thanked: 66 times
Been thanked: 37 times
Gender:
Now you caught my interest! Wow what a beautiful emotional track yes
---
---
Global Moderators

Posts: 139
Joined: Thu Mar 15, 2018 8:17 am
Location: Earth
Has thanked: 10 times
Been thanked: 69 times
Gender:
---
---