Registered User
Posts: 3
Joined: Thu Mar 29, 2018 12:51 pm
Has thanked: 1 time
Been thanked: 6 times
Gender: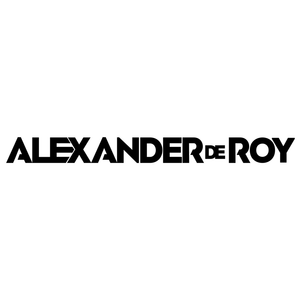 Artist: Alexander de Roy
Title: Inspired By Sunset (Vol. 1)
Genre: Progressive House, Techno, Trance
Year: 2018
Time: 1 H
Format: mp3, mixed
Quality: 320kbps | 44.1 kHz | Stereo
Alexander de Roy - Inspired By Sunset (Vol. 1) on Mixcloud
Tracklist:
1. Deadmau5 – Monophobia (Rinzen Remix) [mau5trap]
2. Hot Tuneik – Memories (Lanvary Remix) [Proton Muxic]
3. Dezza – Law of Attraction [Zerothree]
4. Lanvary – Balearis [Balkan Connection]
5. Matan Caspi – Rhythm [Bonzai Progressive]
6. The Thrillseekers – In These Arms (Gundamea Remix) [FSOE UV]
7. Energy 52 – Cafe Del Mar (Tale Of Us Renaissance Remix) [Renaissance]
8. Dynamic Illusion – Dreamcatcher (Rick Pier O'Neil Remix) [Welcome Music]
9. Genix – Mr. H2O [Anjunabeats]
10. Orjan Nilsen – Nothing Here But Love [In My Opinion]
11. Alpha 9 – Sleepwalker [Armind]
12. Arty – Tim [Armada]
___________________________________
Find me on web:
> Facebook -
https://www.facebook.com/alexanderderoymusic/
> Beatport -
https://www.beatport.com/artist/alexander-de-roy/444906
> Soundcloud -
https://soundcloud.com/alexanderderoy
> Mixcloud -
https://www.mixcloud.com/alexanderderoy
Bookings:
>
management@wearetrance.co.uk
(worldwide)
>
http://wearetrance-mgmt.com/
---
Site Admin

Posts: 543
Joined: Fri Feb 02, 2018 12:54 pm
Location: Amsterdam
Has thanked: 214 times
Been thanked: 76 times
Gender:
Contact:
Listening on a sunday chill
Life is too short, don't stress every day, leave your worries behind, go out and play, life is too short, grasp it in your hand a natural miracle, have fun while you can, life is too short, as precious as gold, its full of surprises, so i am told, life is too short, take it from me have as much fun as you wish, just wait and see, life is too short, people seem to forget, that life is a gift and its free, yes that's it, life is too, you are your own eyes open yourself, and enjoy your own life!
---
---
---